Our team of Certified Home Inspectors are thorough, professional, and courteous.
Mobile and Baldwin County
We serve the Mobile and Baldwin County areas! We will travel!
Trained and Certified by InterNachi, the International Association of Certified Home Inspectors and ISHI & on the job training.
30+ Years of Experience in various phases of the construction, electrical, instrumentation and engineering industries.
YOU GET WAY MORE THAN JUST AN INSPECTION!
From the time you call to schedule your home inspection with our professional staff, to the end of your thorough home inspection, you'll discover that we have a "Treat You Like Family" attitude. We educate our clients as to the true condition of the home and make sure that all of your concerns are addressed. The added benefits we provide for your protection are unmatched in the area!
ALWAYS OPEN
FOR YOU
UNBEATABLE
PRICES
We will be here with any questions that you may have.
With several warranties and protection that are unmatched in your area!
We are an inspection firm founded in 2006 by Steve Mears. Steve has 30 years experience in construction, electrical, instrumentation and the engineering industry. Steve is also a licensed builder in good standing with the state of Alabama.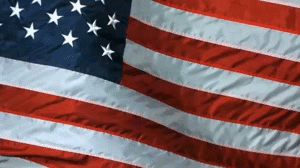 We honor our Heroes Military, Veterans, Police & Firefighters & Teachers with a Discount -

Honoring Our Dedicated Men And Women
We Respect Your Commitment and Sacrifices
We would like to take a moment and mention the dedicated brave men and women who contribute so much to our country and our communities. From our firefighters to our police officers, veterans and military personnel, we thank you for all your sacrifices and hard work.
As a small business we would like to extend our gratitude with a humble discount on your home inspection. Please let us know your profession to take advantage of this discount offer.